What is Our Building System
Scandinavian Design Building System refers to methods of construction that take advantage of modern machinery, computer and factory technology to create a code-compliant home.
Systems-built homes use prefabricated materials, built in a climate-controlled environment and designed to work as a precise system, to complete the home. NAHB's Building Systems Councils represents the producers, builders, and vendors of the concrete, wood, modular, and panelized home industries.
Both builder and consumer realize the benefits of systems-built housing. Most building systems offer a reduced construction time, allowing for quicker completion and move-in. Building systems also offer more cost control during the construction process and a high degree of energy efficiency.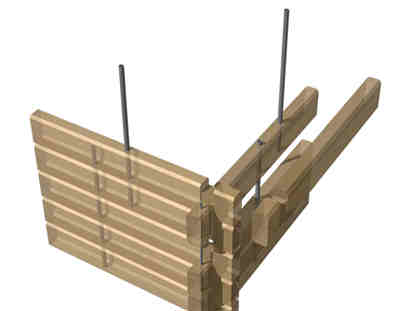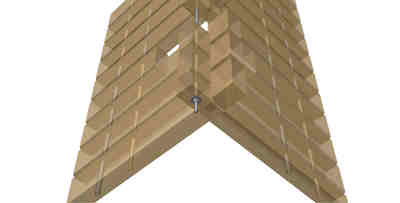 All Scandinavian components are cut for a precision fit, no waste material. This minimizes the material waste and the need to purchase extra material. All components are manufactured and delivered with a numbering system which can be found in the construction documents.
Its interlocking building system represents the highest level of structural integrity.  Its flexible nature provides excellent protection against earthquakes, tornadoes, and hurricanes.  Water doesn't damage the structure and it can be cleaned easily. It is an excellent choice of a structure for flood areas.
All components are connected to make one interlocking structure.